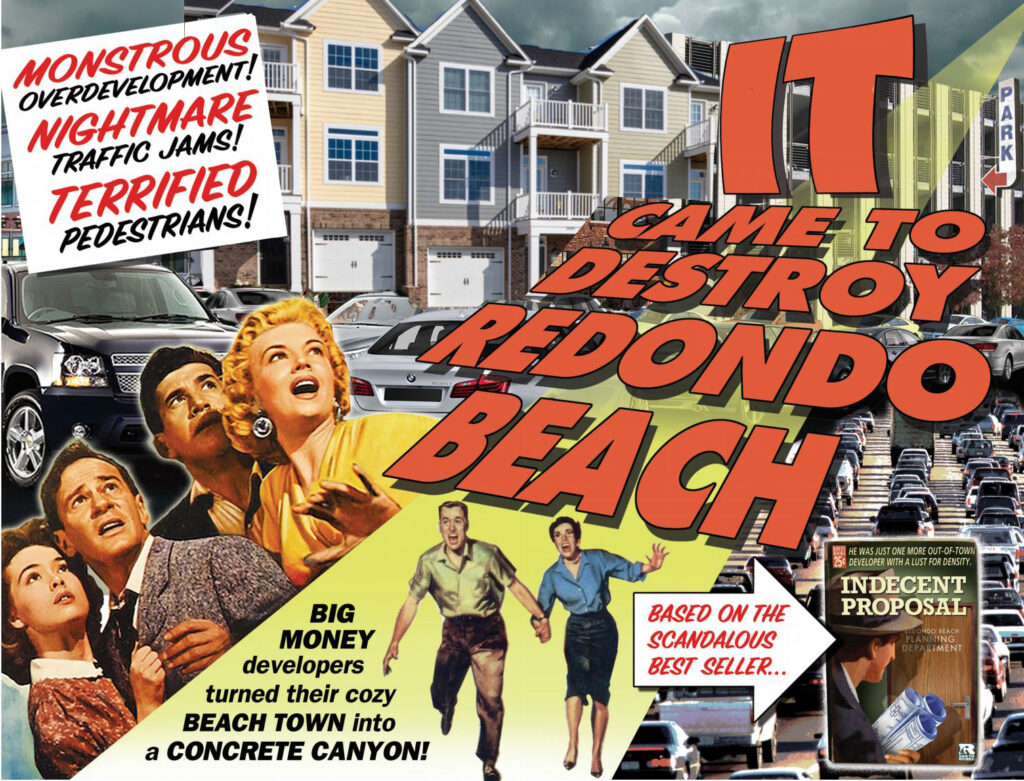 Stop the Santa Monica-fication of Redondo Beach
Re-elect Mayor Bill Brand, Re-elect Nils Nehrenheim and Todd Loewenstein, Elect Zein Obagi for District4 City Council, and Harden Sooper for City Attorney
You must like Redondo Beach: you choose to live here.  Outside developers like our city too, but they want to change our zoning to build more high-density housing to create another Santa Monica.  They make big profits on big condo projects all over Redondo, while we get increased traffic, congestion, overcrowded schools, strained infrastructure, and overburdened, underfunded city services (Fire, Police, maintenance etc.)
These big-money out-of-town developers pool their campaign donations to elect candidates who will pave the way for them to build more and bigger in Redondo Beach.  Usually donations flow after a promise of future votes, but this time around it's even more blatant.
To prove their loyalty, opponents of Todd, Nils and Bill already voted on a city committee to increase high-density housing all along PCH.  That means new construction can be built 45 feet tall; and with builder incentives, increased to nearly 60 feet!  This will make our streets dark canyons of tall apartment buildings.  Thousands of added people…and their cars.  These buildings aren't required to supply any on-site parking for residents.  Good luck finding a parking spot on your street!
Bill, Nils, Todd, Zein and Harden on the other hand won't take any donations from real-estate developers or other outside special interests targeting Redondo Beach to be their own personal piggy bank.  They will represent you, and advocate what you want for Redondo Beach
Vote for Bill, Nils, Todd, Zein and Harden today and Stop the Santa-Monicafication of Redondo Beach
Ballots are due by March 2, 2021.  Fill yours out today and drop it off at any of the convenient ballot boxes located at:
Redondo Beach Main Library, 303 No. Pacific Coast Highway (adjacent to library entrance)
Redondo Beach North Branch Library, 2000 Artesia Blvd. (adjacent to entrance off parking lot)
Riviera Triangle, on the corner of S. Elena Avenue and Avenida del Norte
On Election Day, March 2nd, ballot drop boxes will be locked promptly at 8:00 p.m.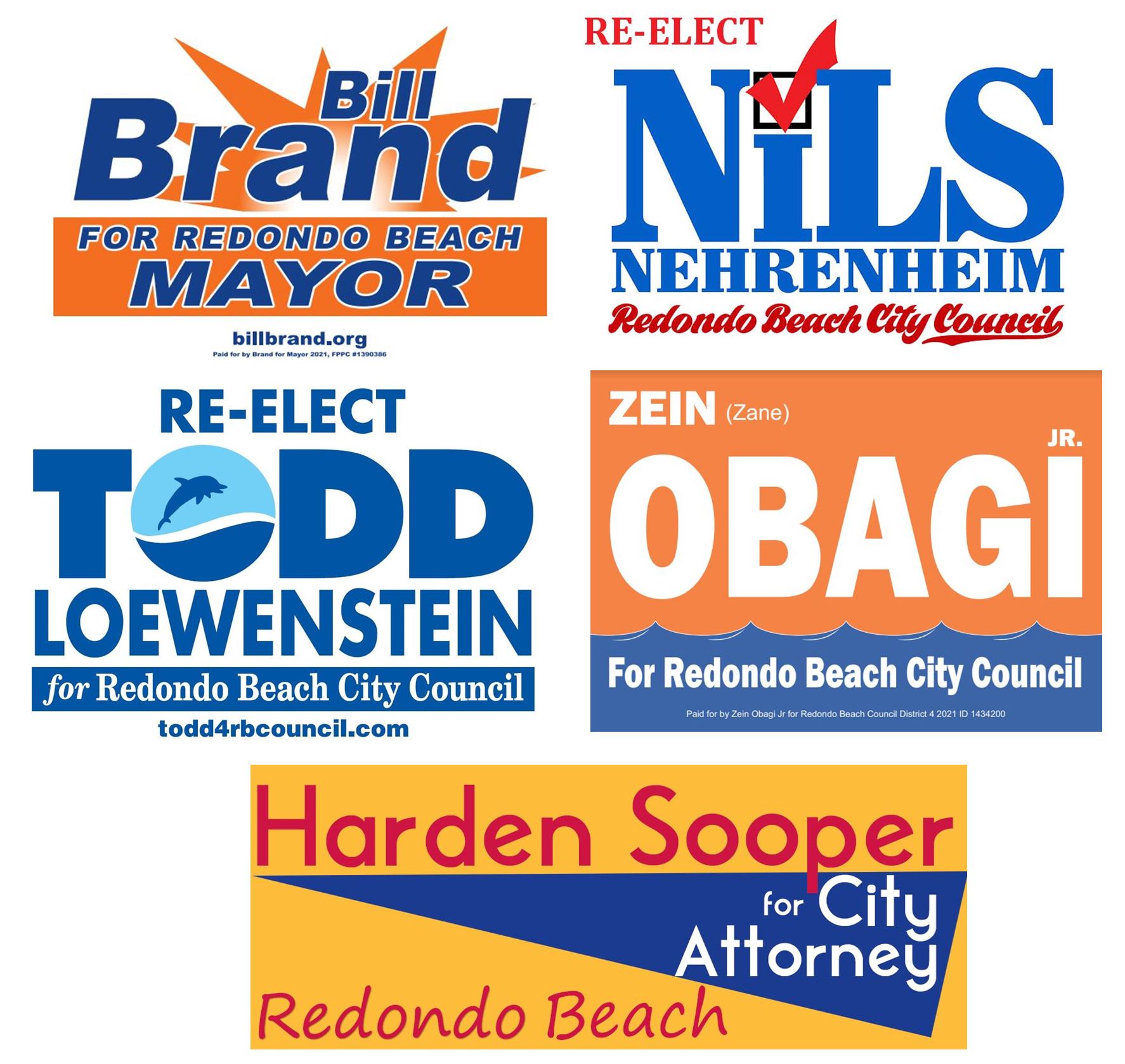 ROW needs your help to defend Redondo Beach residents from unscrupulous developers and crony corruption, and to help build the future you voted for at the ballot box, so please donate Here 
Paid for by Rescue Our Waterfront PAC #1387229