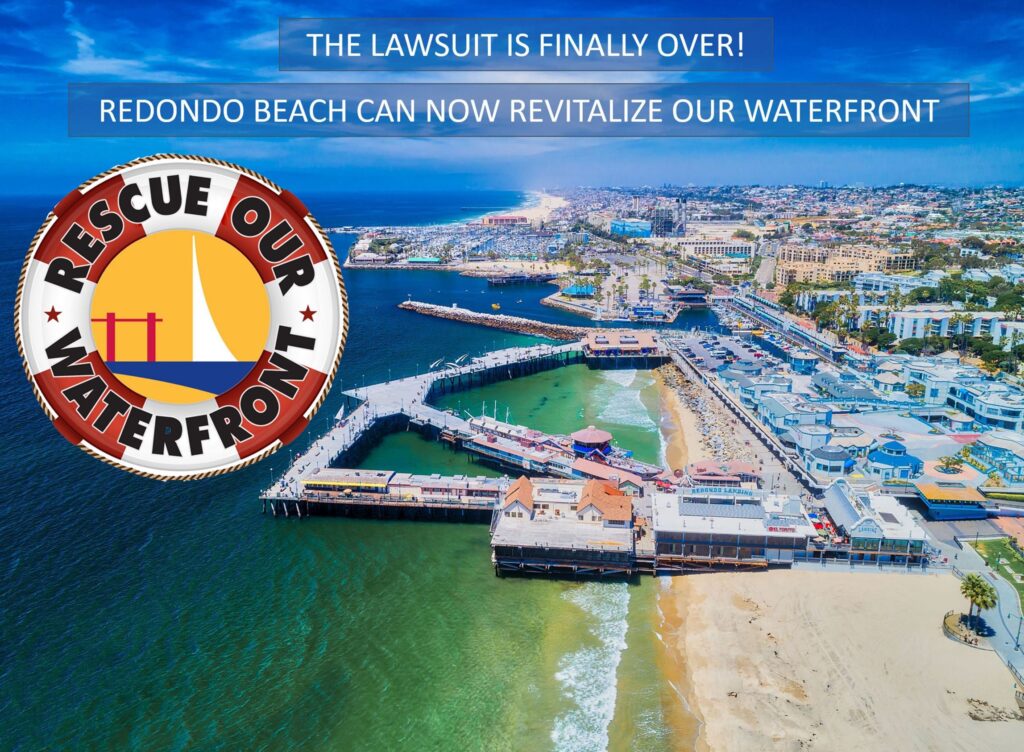 Breaking News!
The lawsuit against the city by Redondo Beach Waterfront LLC (CenterCal Properties) is over!
The short version is the city will be paying $2 Million Dollars to Redondo Beach Waterfront LLC (CenterCal Properties) in exchange for them dropping the lawsuit.
While this is good news it is only the latest cost to the city after working with this litigious mall developer. By most estimates losses to Redondo Beach now total well over $22 Million Dollars.
As we start the weekend the needless nightmare lawsuit created by outgoing Councilmembers Laura Emdee and Christian Horvath and former mayor Steve Aspel is finally over after 6 years.
More details to come when the actual agreement is posted for review next week.
Redondo Beach can finally begin the work to Revitalize Not Supersize Our Harbor!
Until then here's a link on how we got in the mess Here
We are getting closer to our goal but ROW still needs your help to defend Redondo Beach residents from unscrupulous developers, outside special interests, and crony corruption, and to help build the future you voted for at the ballot box, so please donate Here.