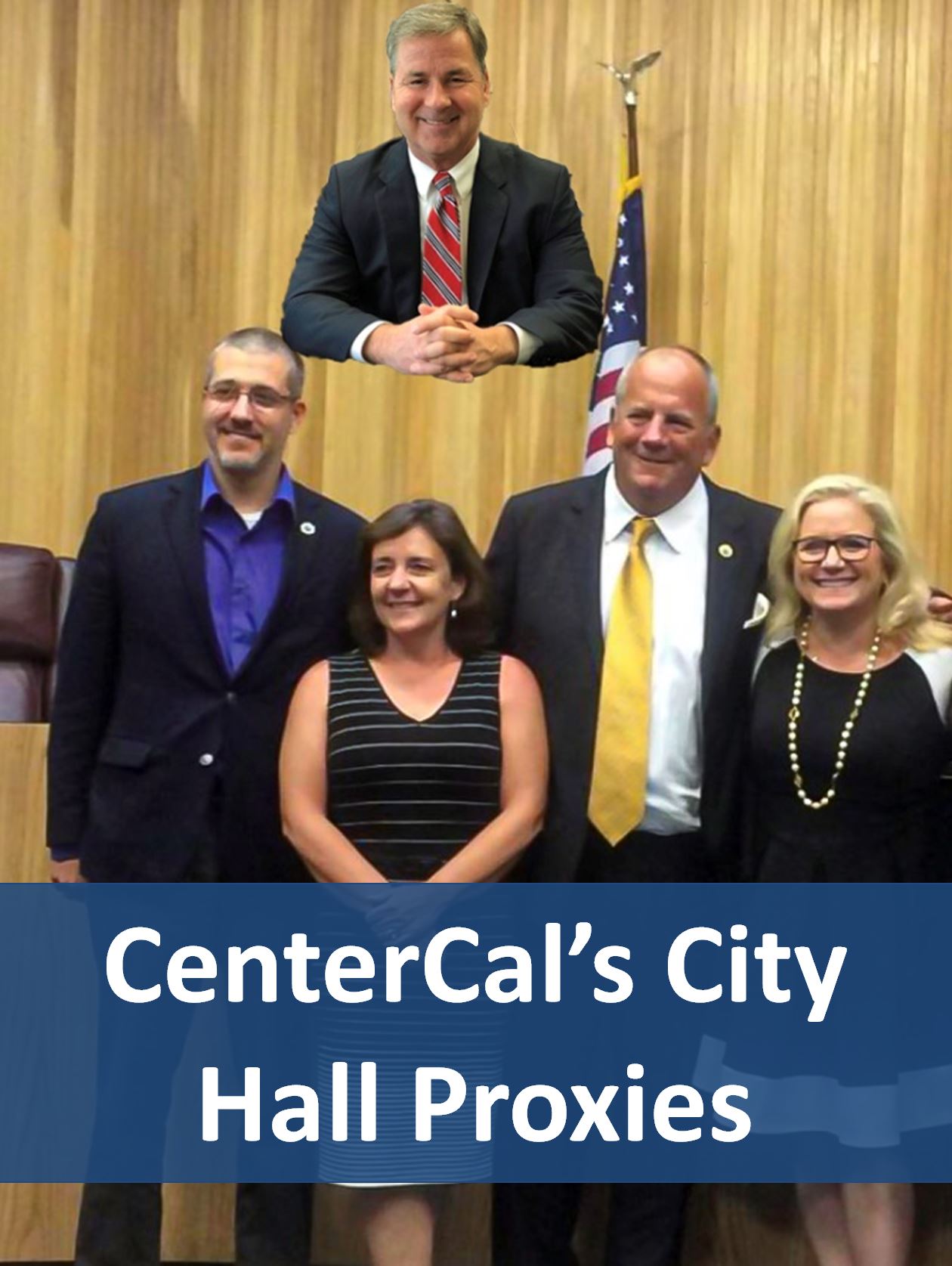 The 2017 Redondo Beach City Councilmembers who approved the CenterCal Harbor Mall.
(From Left to Right Christian Horvath, Laura Emdee and Martha Barbee.  Former Mayor Steve Aspel is in the middle and floating above is City Attorney Mike Webb overseeing it all). 
Exactly 4 years ago today on 1/31/2017 the Redondo Beach City Council rushed to approve the lease agreement for the CenterCal harbor mall project.  This was only two weeks after voting to buy out the Fun Factory lease for $9 Million on 1/17/2017.
Since then we had a minor win last week in court knocking away a few arguments in one of the $15 Million Dollar CenterCal lawsuits filed against the City of Redondo Beach. City Attorney Webb is now trying to make it out as a win for him but with everything in Redondo Beach there is more to it.
The real story here is Mr. Webb placed us in this untenable situation because he DID NOT DO HIS JOB to legally protect the best interests of the City of Redondo Beach.  We have a City Attorney costing us $470,000 annually who dropped the ball.  If City Attorney Mike Webb had only forcefully told the city council to just WAIT 5 weeks before signing a Lease Agreement with CenterCal , wait until after the March 2017 election, there would be no basis for any lawsuit from CenterCal's Redondo Beach Waterfront LLC.  People have been asking this for years as City Attorney Webb goes to great lengths to caution Council on just about any other topic that comes before them.  Instead we have wasted an estimated $2 Million Dollars in legal expenses, countless hours of time that could have been devoted to other pressing issues, and the harbor can't be revitalized until the lawsuits are ended.
Additionally, why did City Attorney Webb also allow the City Council to approve the $9 Million Dollar Fun Factory Lease buyout on 1/17/2017 without any contingency clauses (such as the CenterCal project being deemed illegal or withdrawn, both of which happened) that are typical of every Real Estate contract? We actually had to mortgage Harbor Drive to make this $9 Million dollar payout and with interest it will most likely end up costing the city about $14 Million Dollars. We also lost this iconic Fun Factory locals and tourist attraction far too prematurely because of Webb's inability to properly steer the Council to the "unintended consequences" (a phrase he uses often but somehow didn't bother to consider here) of an outcome he didn't allow himself to believe!
The language could have been as simple as "The City of Redondo Beach will not pay The Fun Factory $9 Million Dollars in the event the project is not approved by the California Coastal Commission". Realtors add similar "basic language" to contracts every day. Why couldn't our highly paid City Attorney do the same?
These are some of the questions Redondo Beach Residents should be asking prior to the March 2 Mail-In Election.
Stay tuned for more on this and you can ask the candidates for Mayor and City Council what concerns you this week at our Candidate Forum on February 4, 2021 at 6PM.
Questions can be submitted to info@RescueOurWaterfront.org, RescueOurWaterfront@gmail.com or as an Instant Message on the ROW Facebook page.
ROW needs your help to defend Redondo Beach residents from unscrupulous developers and crony corruption, and to help build the future you voted for at the ballot box, so please donate Here .