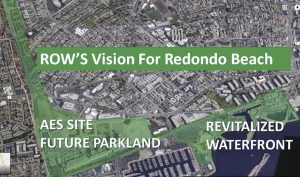 Rescue Our Waterfront has tirelessly fought for the revitalization of the Redondo Pier and King Harbor on behalf of Redondo Beach residents. With a citywide election coming soon on March 2, 2021, we feel it's vital to ensure that an in-depth public discussion and exchange of views regarding these extremely-important community resources takes place.
All candidates for Mayor and City Council have been invited to share their vision for the future of the Pier and King Harbor, and to answer your questions, hear your ideas, and address your concerns.
Questions are to be submitted from community leaders and Redondo residents. None will be shared with any of the candidates in advance.
The forum will be moderated on Thursday, February 4, 2021 @ 6PM via Zoom, with a live feed on the Rescue Our Waterfront Facebook page.  More information to follow!
Rules:  
1)  Advance registration to access Zoom, or viewers can watch LIVE via live feed on Facebook.
2)  All questions must be submitted in advance.   
3)  Questions can be specific for one candidate or submitted for all candidates.
4)  Candidates will have 3 minutes to present themselves at the beginning of the forum.
 5)  Hecklers will be muted and/or removed from participation.
 6)  Moderator will pose the submitted questions and allow each candidate 3 minutes to respond.
Please submit your questions to info@RescueOurWaterfront.org,  RescueOurWaterfront@gmail.com  or as an Instant Message on the ROW Facebook page. 
ROW needs your help to defend Redondo Beach residents from unscrupulous developers and crony corruption, and to help build the future you voted for at the ballot box, so please donate Here 
Paid for by Rescue Our Waterfront PAC #1387229