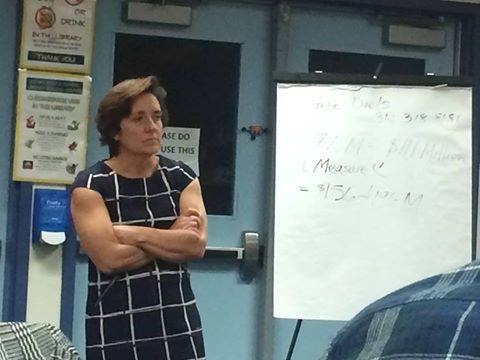 It's your fault, not mine!
Redondo Beach District 5 City Council Member Laura Emdee blames the voters for CenterCal's $15 million lawsuit against the City – it's your fault. She says so in her letter in the November 1, 2018 Easy Reader.  
In what bizarre alternate reality does that make sense, since the votes she and fellow CenterCal promoters Christian Horvath made to sign the 99-year lease (ALIPF) with CenterCal for an illegal project, just 35 days before the residents had the opportunity to vote to reject it, caused this nightmare?  
Even more astounding is the letter's item #2, where she actually suggests continuing to work with CenterCal, a Company that is suing our City for $15 million.  CenterCal also owes about $2 million to Redondo Beach for legal expenses they have refused to pay.  
The city has wasted millions in legal fees, currently faces over $15 million in potential losses plus court costs and millions in opposing counsel legal fees after Council Members Laura Emdee and Christian Horvath put us in this mess in the first place.  
As this case proceeds in court, Council Members Laura Emdee and Christian Horvath are working hard to spin this disaster. How are they going to portray the city potentially having to pay $15 million dollars to their corporate sponsor?  With these two you never know how they will distort the truth. 
Already, according to Laura Emdee, it's the voters fault, not hers
Laura Emdee's letter to the Easy Reader November 1, 2018.