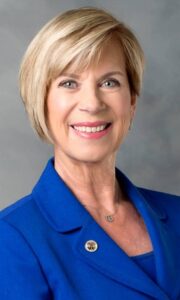 LA County Is Redistricting – We May Lose Our Current Supervisor Janice Hahn Tonight
Unless You act NOW! 
The Los Angeles County Redistricting Committee meet two nights ago and comments were about 20-1 in favor of carving Janice Hahn out of our District and from representing us.  The new map will put the South Bay under a supervisor who currently represents the West Side and part of the San Fernando Valley. This is bad news as Supervisor Hahn knows our area and has been a staunch supporter of local issues.
PLEASE take the time now to go to the county site to support Map B-2 and oppose Map F. That's all you need to do is state your preference as they are literally counting which map gets the most votes from the people who call and write in.
Below is both the link to write in and to join the virtual meeting. It only takes a few minutes, and if you want to speak tonight you may need to wait about 30 minutes before being called.
If we do nothing, we will wake up in a couple weeks to a new Supervisor we did not elect. So, both write and call in. It could not be easier.
The meeting is Tonight and starts at 6:30 pm.
To send a public comment before the meeting please follow these steps.
Using the link below Select Option B-2, click Favor, and the reason why you want to keep Janice Hahn as our representative.
https://publiccomment.redistricting.lacounty.gov
General Information
https://redistricting.lacounty.gov/virtual-meetings/
Los Angeles County Redistricting 2021
Current Maps and Plans
https://redistricting-lacounty.hub.arcgis.com/
We are getting closer to our goal but ROW still needs your help to defend Redondo Beach residents from unscrupulous developers and crony corruption, and to help build the future you voted for at the ballot box, so please donate Here.