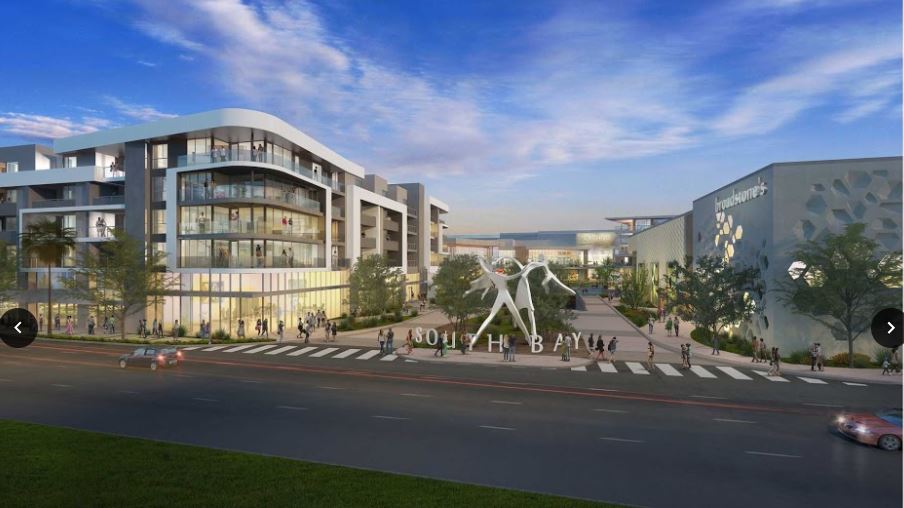 Residents of Redondo Beach should be aware that their Planning Commission approved new development on the Galleria property that adds 300 apartment units. According to the developer's own Environmental Impact Report, this project will add over 33% more traffic congestion to the area (given the baseline used, it could be more like 50%). This project approval was done with only one public hearing, and occurred at 12:30 in the morning. Everyone wants the Galleria revitalized, but it can be done without these massive traffic impacts, basically approved under cover of night, out of the public eye.
Our neighboring city of Lawndale will suffer from this dramatic increase in traffic congestion, and they have filed one of four appeals to this development. Lawndale held an emergency City Council meeting to vote on this appeal. Unlike some Redondo city staff, the Redondo City Attorney, and unlike the Council Members from North Redondo, the City Council and staff of Lawndale are there to protect their residents from 33-50% increases in traffic congestion resulting from greed and overdevelopment.
Unknown to Redondo Beach residents, is that our City Attorney, Mike Webb, the Assistant City Attorney, Cheryl Park, the Community Development Director Aaron Jones, and outside counsel R. Tyson Sohagi attended this Lawndale emergency City Council meeting presumably to try to talk them out of filing their appeal. Obviously that attempt failed – as if Lawndale could somehow be talked out of protecting their residents.
Now Redondo Beach's City Attorney and Redondo's outside counsel are harassing Lawndale with hostile letters demanding an enormous volume and wide array of unrelated Lawndale documents and correspondence, such as nine years' of records associated with their consideration of Green Line expansion alternatives. Three of these letters are in the public record. This is a blatant and desperate attempt by Redondo Beach staff and the City Attorney to find some grounds with which to reject Lawndale's appeal.
Why is the City Attorney declaring war on Lawndale? It was our Planning Commission, packed with developers and their paid vendors, which in the dark of night approved this project that will negatively impact the residents of Lawndale. Lawndale's government has a right to protect their residents, even if our own officials will not protect us. We all want the Galleria revitalized, but we don't have to agree to massive residential development there.
It's a stunning disservice to the residents of Redondo Beach that the City Attorney and some staff are covertly advocating for a real-estate developer supporting his plan to profit at the expense of both Redondo and Lawndale residents. How did we get to this point?