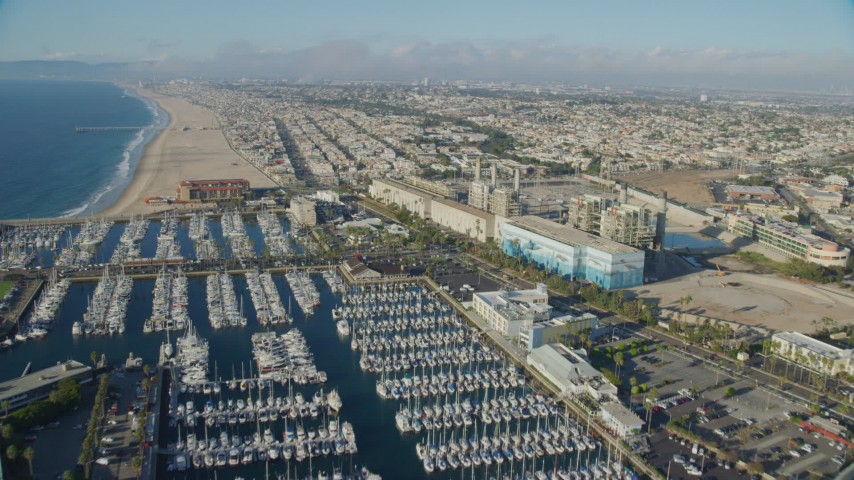 Last November, the Redondo Beach Mayor, City Council, LA County Supervisor Janice Hahn, State Assemblyman Al Muratsuchi, and State Senator Ben Allen's representatives announced plans to acquire the 51-acre AES Power-Plant site. They plan to coordinate state and county funding sources so this would create no new taxes for Redondo residents.
Everyone is very excited that the residents will enjoy this important and enormous location, rather than an out-of-town developer cramming it with condos and traffic. This may be the single most important opportunity for beautification and revitalization that Redondo, or even the entire South Bay, has been presented – so this is truly historic and of great importance to the city's future and the future of the South Bay.
We haven't heard anything since about Redondo's discussions with AES to buy the property. Negotiation details wouldn't generally be made public, but it seems the residents are entitled to be informed how/if this important deal is progressing.
Have we made an offer to AES? Are we in negotiations? Are we bidding against developers? Are there other bidders? When will the power lines come down?
Any developer must realize it's zoned as a Park. The zoning can only be changed by vote of the residents. Redondo residents have repeatedly demonstrated they won't rezone the AES site, and we will defeat any future attempt. If an unwitting developer decides buy it, and to leave the site blighted to wait us out, we will execute eminent domain – paying them only for parkland.