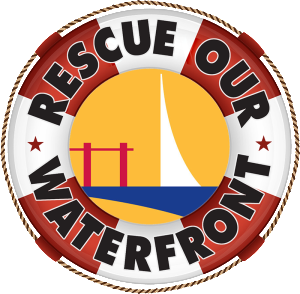 Revitalize, Not SUPERsize…
ROW was formed in 2015 by Redondo Beach Residents with the mission of protecting and preserving the coastline and surrounding areas for public recreational purposes.
Rescue Our Waterfront, its leaders Wayne Craig and Martin Holmes, and concerned residents, including Mayor Bill Brand, his volunteer campaign Treasurer, and Councilmember Nils Nehrenheim are being personally sued by the shopping-mall developer CenterCal and their financial backers, Westport Capital, for opposing their planned enormous mall project on Redondo Beach Pier and Harbor.
We are raising the funds necessary to defend their legal right to express their opposition to this project, and to fund the legal costs of subjecting the project to judicial and California Coastal Commission scrutiny.  You can help us defend their (and your) freedom of speech here.