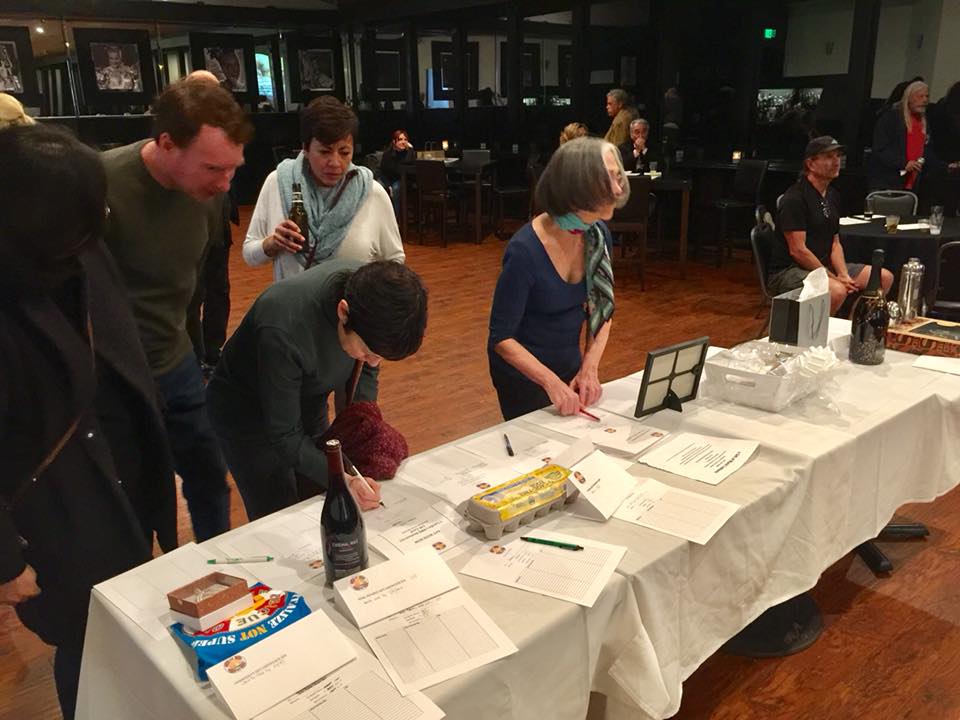 />
Rescue Our Waterfront (ROW!) is holding a Waterfront News Update and silent auction fundraiser on Wednesday, 6/27/18 at 7 p.m. to keep our legal team in the battle against deep-pockets mall developer CenterCal.  We must raise funds to pay the legal costs to uphold the law as decided by the majority of Redondo Beach voters last year.
We have made significant progress in the courts and with the California Coastal Commission, and we will be providing updates on the all the latest news. We'll also share the details of how two of our City Council Members, up for re-election in 2019 have found ways to compound what has been described as one of the most arrogant and wasteful acts of government in Redondo Beach history.
With all the positive news, there is still the threat that CenterCal could win and build its mall on our pier and harbor if we don't continue this fight for Redondo Beach residents. That's why we need your help!
As always, our fundraising event will be fun, and a great time to meet and hang out with other supporters – people who care about Redondo Beach and its beautiful waterfront.  There will also be a silent auction, and enjoyment to be had by all, just like every other event we've held.  Great things continue to happen when good people bond together against corporate bullies who believe they can buy our town – as evidenced by our recent court and California Coastal Commission successes. But we are not done, and we cannot stop now! 
If you have anything to donate that would be a great item to auction, please contact us right away at  http://www.rescueourwaterfront.org/contact-us/.
Suggested donation/fundraiser entrance is $25.00 and can be made by check (made out to Rescue Our Waterfront) or credit card.
 
If you can't make it to the event, you can still donate online on our website at http://www.rescueourwaterfront.org/support/ and help ROW continue to defend you, us, the law and Redondo Beach.
 
Event: ROW Summer Fundraiser
Date: Wednesday June 27, 2018
Time: 7-10pm
Location: Samba Brazilian Steakhouse
207 N Harbor Drive, Redondo Beach, CA 90277